On the topic of bridal photography, StyleMePretty.com says, "When planning a wedding, you work with a hundred different puzzle pieces and have to wait until the day of the wedding to see how they perfectly fit together. The same is true with your wedding day style. You have the dress, the shoes, the accessories, the hair and the make up but why wait until the day of the wedding to see how they all come together? Scheduling a bridal portrait shoot with your photographer gives you the opportunity to see exactly how you'll look and allows you the opportunity to make desired changes prior to the big day."
No matter where you are along the path to a wonderful new relationship, Perry Gerenday can help you document your plans, or help spread the word with beautiful and heartwarming photos. Whether you've just gotten engaged and wanting to let family and friends in on the great news, or you're finalizing the plans for that big day, Perry Gerenday is ready to help. Use the contact button below to let him know what part of your story you want captured with creative images.
Contact Perry Gerenday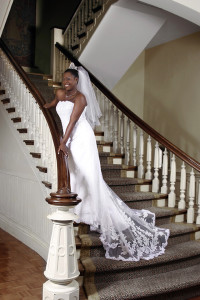 Want to read more about my photography projects? Follow me on Facebook.